Hey guys! Long time no blog.
I've decided that I'd like to drag myself back into blogging. I miss it, or at least what it was a few years ago. I still interact with blog friends on other platforms, and I find that microblogging fits where I am mentally nowadays, but long-form blogging still has my heart.
So here's what's going on lately.
I hate to jinx it, but daycare for Amelia has been going a lot better lately. She still cries at every drop off, but it's much shorter lived and sometimes she doesn't even look back at me. It's been a rough slog, honestly. I've had a few people tell me that it's "good I stuck with it" even though it was hard, which made me second guess myself even more than I already was. Like, wait, should I
not
have stuck with it? Am I a bad mom? SOMEONE TELL ME WHAT TO DO.
Despite the doubt, I'm happy we did stick with it. I can't keep her home with me forever, and since we aren't planning on homeschooling, I figure it's better for her to get used to it now than throwing her to the wolves unprepared at age 5. Parenthood, man.
There isn't much going on with me outside of my role as Executive Baby Manager. Some exciting things are happening career-wise. I've been rewatching the original Twilight Zone, and Rob and I started to watch The Great British Bake-Off thanks to
Suzy's
recommendation. It's very British and makes both of us want cake (only one of us can actually eat cake, however).
We took Amelia ice skating for the first time last week. We apparently failed to learn our lesson from the last 16 months and took her despite the fact that she woke up from a nap in a pissy mood. She was
not
pleased. She's also going through this thing right now where she hates to have articles of clothing taken off, and we didn't plan around that. So the first attempt at taking her sneakers off and putting skates on was...unsuccessful. She refused to leave my arms and we started to feel discouraged. We pushed on, though, and got her slowly used to walking on the ice in just her sneakers. By the end she loved it and I felt really proud - proud of her for overcoming her anxiety and trying a new thing despite her fear, and proud of us for not giving into the "easy" thing and just up and leaving. I don't know if it will stay with her, but right now she's showing a lot of signs of anxiety, particularly with new people and new situations, so I'm trying to figure out how best to approach it especially with her still being (mostly) nonverbal.
Today is Veterans Day, which we usually celebrate with a few drinks and general fun things. Rob had the day off, and it's daycare day, so we went out to eat and hung around at home. It was nice since the next few weeks will be busy: we are taking Amelia to her first women's hockey game, my dad and stepmom are coming to visit, and of course Thanksgiving shenanigans. We're also trying to get as much enjoyment out of fall before winter comes.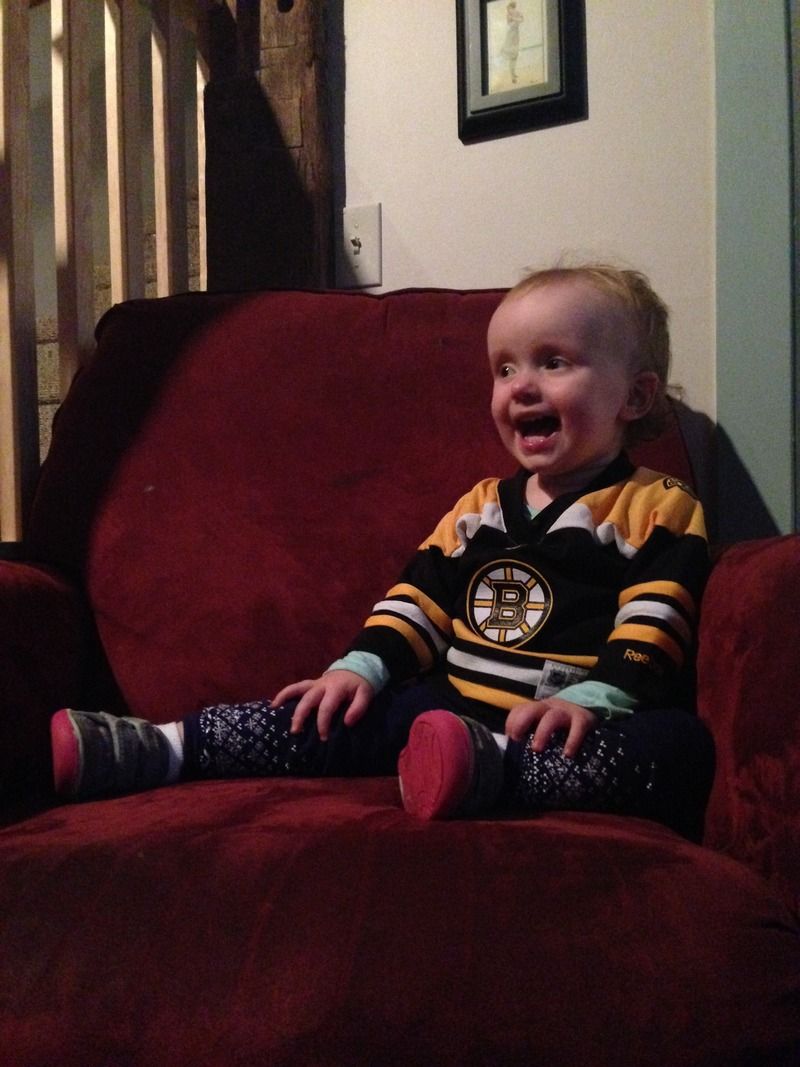 So that's life now...just same old same.